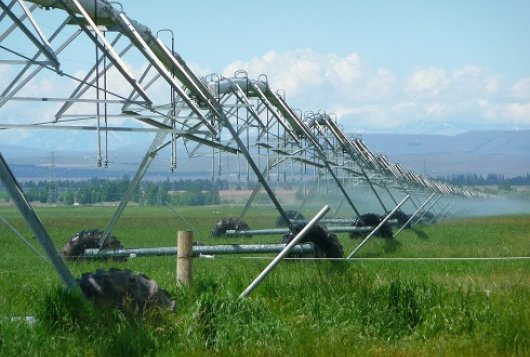 FACCE ERA-Net Plus on Climate Smart Agriculture
---
Adaption of agriculture systems
Among the main factors that contribute to an increasing global food insecurity include a growing population, increased affluence, urbanisation, limited resources and climate change. The transnational joint call 'Climate Smart Agriculture: Adaption of agriculture systems in Europe' was organised under FACCE ERA-NET Plus, one of the first actions of FACCE-JPI. The available budget (18 million euro) came from 22 national funding organisations and was co-funded by the European Commission.
100 research groups across Europe
The result of the programme, which ran until September 2018, is that more than 100 research groups across Europe have now jointly evaluated and improved various types of adaptation across Europe.
These adaptation types include the introduction of no-till soybean cropping and decision support tools, better cooling of naturally ventilated barns, and drought tolerant ryegrass. The researchers also assessed various scenarios by asking, for example: What would be the yield of wheat in different countries after ten or fifty years under climate change conditions? How will the organic matter balance in the soil improve when Swiss, German or Italian farmers start using compost? How much carbon sequestration can you then expect? How many additional labour hours are needed? By combining forces in this joint call, the funding organizations and project partners have avoided unwanted fragmentation and improved effectiveness.
You can read more about FACCE ERA-NET Plus here.
---