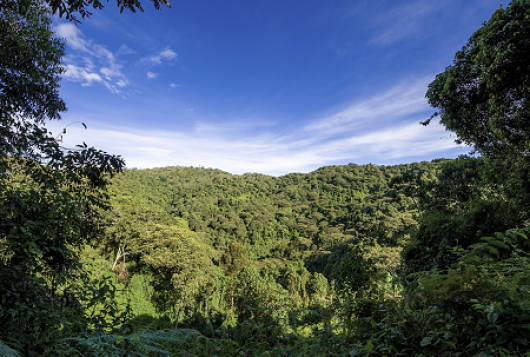 News
FACCE ERA-GAS research project contributes to new Nature publication
Published on

May 7, 2021
The FACCE ERA-GAS project 3DForMod combines remote sensing and 3D forest modelling to improve tropical forests monitoring of GHG emissions. It is one of the projects funded under the 2016 call of the ERA-NET. Reseach outcomes of the project contributed to a recently published article in Nature: Unveiling African rainforest composition and vulnerability to global change.
The article details the "first synoptic view of central African forest composition at a fine resolution, based on a vast amount of quantitative data". The results contribute to providing key insights into the functioning, dynamics and carbon uptake potential of African rainforests and the ways in which they could respond to global change.
You can find the article here. More information on the project and the ERA-NET is available on the FACCE ERA-GAS website.