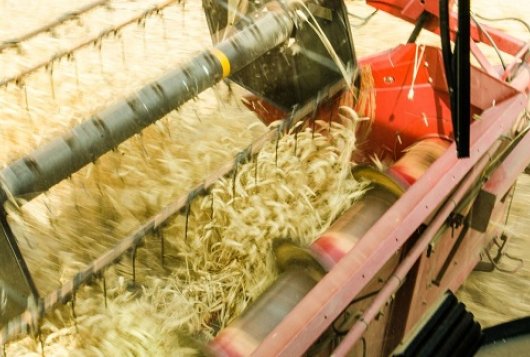 ERA-Net Cofund FACCE SURPLUS
No more waste in the new bioeconomy
The transition towards a European bioeconomy that utilizes all available biomass has already begun, according to the 15 member countries that started the FACCE ERA-NET Cofund SURPLUS', an interdisciplinary programme on sustainable food- and non-food systems. The first bioplastic, biochemicals and building materials made from crop waste are now on the market. To support this new economy, SURPLUS started a first Call in 2015 (17 million euros). The consortium selected 14 projects, aimed at the increase of biomass production, new business cases and a sustainable integration of food- and non-food production.
Small-scale bio refining
The projects in the second Call (2017-2021) of this Cofund aim at developing small-scale bio refining. Researchers assess opportunities to valorize grass, chicory, barley straw, oat hulls or other crop waste, develop methods to breed the crops in such a way that the whole plant can be used, or develop technologies to extract useful molecules, or to fractionize plant materials. Others undertake economic analysis or life cycle analysis, and in that way help to find sales markets.
Biofuels from marginal lands
Other projects in the second Call are focused on bioenergy production. Bioenergy is a key element of the EU renewable strategy and exists at the interface of policies on agriculture/land use and energy generation. To avoid tension between food and fuel production, the research groups develop techniques for biomass production on marginal land.
The FACCE SURPLUS mid-term and valorisation meeting that took place in Paris in 2017 promoted networking and the exchange of best practices among FACCE SURPLUS projects and with other relevant FACCE projects, it identified and addressed questions and issues related to project management and possible support activities that SURPLUS could implement, and it explored opportunities for the valorisation of current and future research results in terms of science policy interface, industrial valorisation, and support to practitioners.