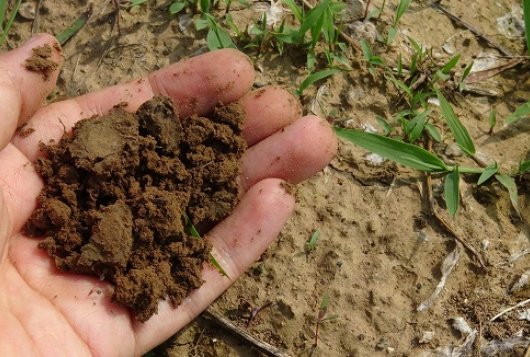 European Joint Programming on Soil
Improving agricultural soil management
According to the United Nations backed Global Land Outlook, fertile soil is being lost worldwide at the rate of 24 billion tons per year. Causes include salination (due to irrigation), too heavy machines on the fields, acidification (due to excessive use of fertilizers), depletion and erosion. Research groups and farmers have developed a number of good soil management practices to deal with some of these challenges but, nevertheless, serious knowledge gaps exist. Various European regions lack accessible online soil maps that can give farmers and policymakers enough information.
European and national funds
To close the knowledge gaps, and to overcome the current fragmentation in soil research, FACCE-JPI had a role in facilitating the process for the proposal for an European Joint Programming (EJP) Cofund on Agricultural Soil Management that was developed by the European Commission (Directorate General for Agriculture and Rural Development).
EJP Soil is a European network of research institutes in the field of soil science and agricultural soil management and policies. The aim of EJP is to boost research by finding synergies in research, avoid current fragmentation and make a leapfrog in research on good agricultural soil management in three main areas: climate change mitigation and adaptation, food security and ecosystem services delivery by joint programming, training and capacity building, whilst taking into account the need for effective policy solutions, as well as the socio-economic conditions of all stakeholders in the agricultural value chain. At the stage of proposal submission, the consortium consisted of 26 partner institutes from 24 countries.
Soil contribution to climate change adaption
The Call (of a total budget of 40 million euros) was closed on January 2019. In this programme, the researchers explore state of- the art technologies for mapping and soil sampling, and develop ICT tools that can be widely used by national and regional agencies, as well as by companies and farmers. The work supports a number of policies, including the Common Agricultural Policy, climate change related policies and environmental policies.
The focus is on climate adaptation and mitigation, and the ambition is that the activities also lead to less soil erosion and the restauration of soil fertility.
You can find out more about the roadmap of EJP Soil here.