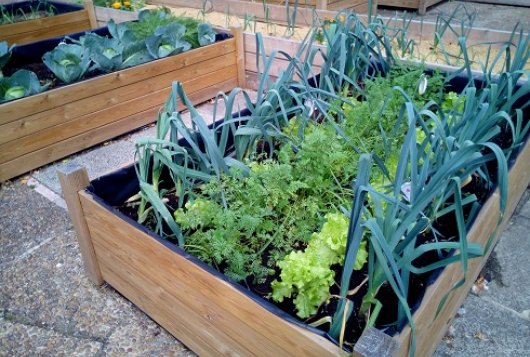 News
Report from the FACCE-JPI Exploratory Workshop on Urban Agriculture published
Published on

May 12, 2020
Urban farms have the potential to increase (urban) food security, important because more than half of the world's population lives in cities. In addition, these farms are seen as more climate-resilient than traditional farms, in the case of so-called 'vertical farms' because they have the ability to precise control nutrients, water and use of pesticides. Small-scale urban farming in the open, also offers a social component to the primary process. FACCE-JPI is therefore investigating the potential of urban agriculture and is looking for opportunities to integrate urban agriculture into current or new actions.
FACCE-JPI, in partnership with JPI Urban Europe, organised an exploratory workshop on 21 January for researchers, policymakers and stakeholders with interests and expertise in urban agriculture and adaptation to climate change.
The workshop aimed to understand the current landscape of urban agriculture, its impact, policy context, and potential for adaptation to climate change, in order to identify key questions and priority areas to which FACCE-JPI / JPI Urban Europe can contribute. From the conclusions of the Workshop the following recommendations were formulated for the Governing Boards of the JPIs:
More information on Urban Agriculture Exploratory Workshop and the report here.