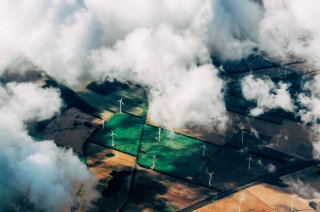 News
New MACSUR Sci-Pol Policy briefs on the use of models in policy, science-policy interfaces and the effect of diets on emissions
Published on

March 30, 2023
The MACSUR Science-Policy Knowledge Forum (MACSUR SciPol) is releasing a series of policy briefs to summarise key lessons learnt on how to achieve carbon neutral agriculture by 2050 in Europe.
Already four briefs have been released on topics such as trade-offs between agricultural and climate goals and emission trends in Europe. All previously published briefs can be found here. More briefs will be released in the coming months.
If you would like to know more about the MASCUR Science-Policy Knowledge Forum and potential follow-ups, please contact Keerthi Bandru: Keerthi.Bandru@zalf.de or Katharina Helming: helming@zalf.de.