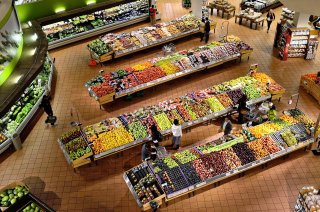 Exploratory Workshop on Policy Coherence
Science Advice to Policy Coherence for Sustainable Food Systems
Background
In light of the developing landscape of food systems influenced by such European Commission strategies as the European Green Deal (with the Farm to Fork strategy aiming to transform food systems) and the Common Agricultural Policy (CAP), as well as research strategies promoted through Horizon Europe, the FACCE-JPI SAB emphasised the need for more coherence between the European Green Deal objectives and the CAP. The scope of the workshop was determined by a steering group consisting of FACCE-JPI Secretariat members, FACCE-JPI GB, SAB and StAB members, and experts in the field
Objectives
The following objectives have been identified for the workshop:
to scope the trade-offs, contradictions, conflicts and knowledge gaps that emerge when policies address societal challenges (in the FACCE domain of activity)
to discuss the principles, criteria, and actions that have the potential to improve the contribution of research to policy coherence.
Speakers
Case studies
Hervé Guyomard, INRAE:
Case study 1: Macro policy implications of the Green Deal objectives for agriculture and food
Niels Halberg, Danish Centre for Food and Agriculture, Aarhus University:
Case study 2: Research-based policy support to promote nutritious and sustainable diets
Uwe Fritsche, IINAS:
Case study 3: The EU bioeconomy, competing drivers and governance challenges
Keynotes
Evaluating policy coherence as a lever for policy change: what role for research?
Sébastien Treyer, IDDRI
-----
Food policies for sustainable food systems transformation
Jessica Duncan, WUR
Key Questions (discussed in breakout sessions)
What kind of research do we need to address trade-offs?
How does research need to be organised to address policy and trade-offs?
How can we organise a science-policy interface?
What could be the role of FACCE-JPI in gathering knowledge and expertise in science to policy advice?
Main Outcomes
- Participants acknowledged the many links between policy and science but noted that policy coherence relates to broad societal issues and cannot be achieved by science alone
- Research needs to be more transdisciplinary and include RRI and social sciences, incorporating systems thinking from the outset

- Framing of the issue matters. The way science-policy interfaces are designed often influences the way knowledge is produced (e.g., results of co-design and co-creation depend on which actors are engaged from the start)
- It is important to involve all relevant stakeholders and to institutionalise the science-policy interface by allowing the co-creation of research questions and science-based policies, and by facilitating their collaborative implementation

An improved science-policy interface requires the right training and skills and could benefit from "innovation intermediaries" that could help save time and improve communication. FACCE-JPI may be strategically well positioned to identify trade-offs and suggest ways of cross-domain collaboration, and as such, could play an important role in facilitating the science advice to policy in the area of food security.
-----------------------------------------------------------------------------------------------------------------
Recommendation 1: Support transdisciplinary research in the FACCE remit, with the focus on science advice to policy

Recommendation 2: Support impact assessment of research and innovation with regard to policy coherence/incoherence

Recommendation 3: Continue the exploratory work on policy coherence for sustainable food systems
Next steps
Follow-up actions are planned for this workshop. Any follow-ups will be announced on this page and on the news section
Workshop report
The full outcomes of the presentations and breakout sessions can be found in the report.