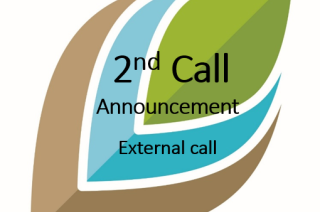 News
EJP Soil 3rd External Call now open
Published on

May 10, 2022
Two research calls are currently open under the European Joint Programme on Soils.
Managing and mapping agricultural soils for enhancing soil functions and services.
The European Joint Programme "EJP SOIL - Towards climate-smart sustainable management of agricultural soils" comprise 24 countries committed to the overall goal of providing sustainable agricultural soil management solutions that contribute to key societal challenges including climate change and future food supply.
Second External Call - International Call
Call closing date for proposals on 14th of September 2022
Rationale & Aim of the call
The overall objective of this call is to foster farm management practices, which contribute to climate change mitigation and adaption. To achieve this aim, three main directions shall be taken into consideration and are subject to this call: A) Soil restoration practices and managment, B) Managing soils in the context of climate change and C) Research and development of innovative methods and sensing technologies to provide an integrated monitoring and mapping of farm management practices.
Most of the land surface has been dedicated to very few crops (cereals), which are a direct cause of the current loss of biodiversity land degradation and loss of inherent soil fertility and organic matter. The main goal for this call is search for solutions to harmonize conservation and restoration with production by assessing the synergistic and contrasted effects that restoration practices can have on biodiversity and ecosystem functioning.
This includes the appropriate monitoring, reporting and verification (MRV) platforms for soil organic carbon (SOC) to enhance preparedness and commitment of farmers to take farm level actions on climate change mitigation. To be effective, such farm scale monitoring of carbon sequestration and SOC management should be linked to and based on decisions and tools that allow farmers to calculate and monitor impacts of farm management not only on C but also on N and P cycling.
Furthermore, reliable and integrated information on farm management practices, vegetation characteristics and soil physical attributes is critical for a range of uses, including compliance with public policy, environmental monitoring, providing input variables for greenhouse gas emissions reporting, soil carbon modelling, amongst others.
At scale, however, high degrees of spatial and/or temporal variability implies that collecting this information through field monitoring and field measurements is often cost- and time-prohibitive. Because of these constraints on data availability and available data may not be truly representative.
Want to know more? Go to the EJP Soil website here.