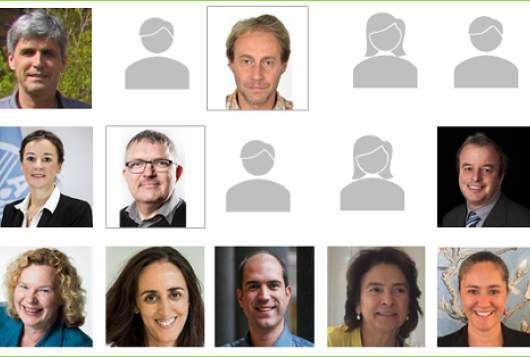 News
FACCE-JPI welcomes five new Scientific Advisory Board members
Published on

April 10, 2020
Five new members were elected by the FACCE-JPI Governing Board members to serve on the FACCE-JPI Scientific Advisory Board for 3 years. Members can be re-appointed for 1-2 additional years.
The Scientific Advisory Board (SAB) develops the research priorities for the Strategic Research Agenda, scopes FACCE-JPI actions through input to working groups developing joint actions, is involved in the evaluation of the JPI actions, and advises the Governing Board.
The members are experts in a diversity of disciplines and are selected for their outstanding academic record and international visibility and reputation.
The SAB comprising of 14 members and 1 associate member representative is elected by the Governing Board. The SAB is chaired by Professor Frank Ewert, director of the Leibniz Centre for Agricultural Landscape Research (Leibniz-Zentrum für Agrarlandschaftsforschung - ZALF) in Germany. Professor Gianluca Brunori is the Vice-Chair of the board.
The following new members are welcomed:
For a complete overview of SAB members please visit the webpage on the Scientific Advisory Board.